We are a local, third-generation monumental masonry company that has been serving our local communities in Dorset, Wiltshire and Hampshire for over three decades.
From our family to yours
Situated in the heart of Wimborne Minster, our family-run stonemasonry has been supporting generations of families by creating everlasting memories that celebrate the lives of their loved ones.
With one of the largest displays of memorial designs and stone types in Dorset, we have over 50 memorials on display in our Wimborne Minster showroom. We pride ourselves on our friendly, caring and considerate service, and at Minster Stone Memorials, we welcome you to come in and browse without pressure or obligation.
At Minster Stone Memorials, we know that choosing a personal memorial to aptly commemorate your loved one and celebrate their life can be a daunting and difficult time. That's why we are built on integrity, empathy and excellence, above all else. We provide a comprehensive customer service that is both simple and tailored as well as caring and compassionate.
We want to make every person feel supported when they call, email or visit our showroom. During an in-person visit, you can see our 50-plus selection of memorials and materials. You can also have a one-on-one consultation with a member of our specialist memorial team, who will support you with selecting your memorial and answer any questions you may have.
We are a family-run team with years of expertise in arranging the ideal memorial for your loved one. We are here to guide you along the path your monument will take, from the quarry to the cemetery, providing comprehensive information and assistance every step of the way. We can handle the necessary permit applications on your behalf, so you don't have to worry about time-consuming administration or contacting several people to arrange the placement of your loved one's memorial.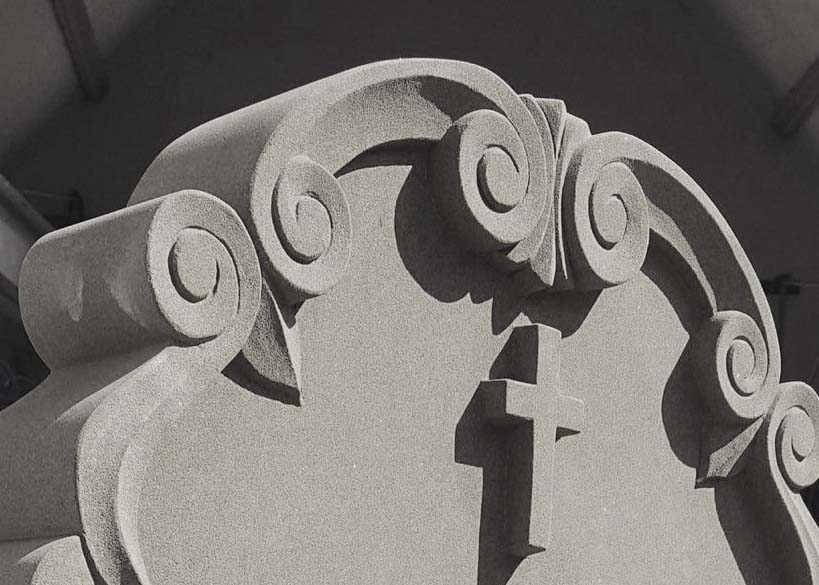 Outstanding Stonemasonry
We offer bespoke memorial designs that are made to order and personalised to reflect your loved one and their life.
We adopt the time-honoured tradition of using long-standing stonemasonry techniques coupled with contemporary technology to craft each and every memorial. We choose the highest quality materials from around the world, and hand-finish and install each of our memorials to ensure the greatest level of excellence and accuracy.
Our extensive range of 50-plus memorials is designed to provide the perfect symbol of remembrance for your loved one.
Our master stonemasons can produce traditional headstones, kerbed designs for bigger memorials, cremation memorials and children's memorials that may be customised with a favourite character or design. You can also choose from a variety of messages, inscription formats and world languages, as well as lettering styles and finishes to add further personalisation to your memorial.
Memorials dedicated to the lives of loved ones who are close to our hearts deserve special attention and care.
Our team of skilled and professional monument care specialists is committed to ensuring that your memorial stays beautiful and timeless in memory of your loved one. We provide cleaning and renovation, a biannual maintenance service and memorial insurance to keep your monument in excellent condition for years to come.
You can personalise your loved one's memorial with a variety of individual and sentimental embellishments.
We provide a wide range of memorial ornamentation including carvings, etchings, photo plaques and vases to complement your loved one's personal memorial. We also have chipping infills in stone and glass, which come in a range of colours to perfectly suit your monument's design.
OUR showroom
Come and visit our showroom in Wimborne Minster, Dorset where one of our friendly, professional and dedicated team will be on hand to support you with choosing an exquisite and apt memorial for your loved one.
As part of the Haven Memorials' family, we also have showrooms in London and across the South of England, along with our North Hampshire-based workshop. These enable us to offer a consistent, reliable and comprehensive service to the local communities we support.
---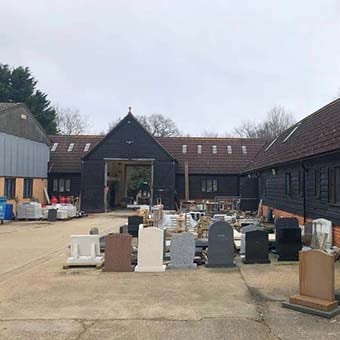 For over three decades, we have been proud to assist our local communities from our showrooms and state-of-the-art stonemasonry workshop. During this time, we have been privileged to offer a caring, considerate and comprehensive service to people looking to create a personal and everlasting memory of their loved ones.
Here is a selection of what people have kindly said about Minster Stone Memorials, the service they received and our specialist team.
"I would like to say how very pleased I am with the quality and appearance of the finished product. I would also particularly like to thank you for your patience."
.
Mr H
"I would like to thank you very much for the kind and caring advice you gave me on choosing a memorial for my parents. I am very pleased with the finished stone, which is a credit to your workmanship."
.
Mrs E
"We would like to thank Renée Spurgeon for all her kindness & care in helping us with every detail on our lovely dads memorial headstone. We are over the moon. It is beautiful. We had such professional service. The headstone arrived quicker than we thought.
Thank you to everyone who was involved. We will definitely be recommending Minster Stone memorials."
.
Mrs W
Address
Minster Stone Memorials
BH21 1EJ